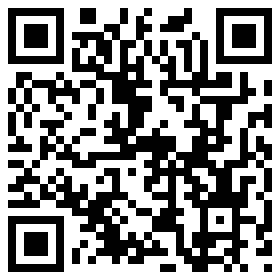 Perhaps you've seen them in magazines or on your mobile phone or even on the side of a bus—that black and white box with pixels and dots—and you weren't sure what it was or how you should use it.
That little black and white box is a QR (or Quick Response) code—a neat marketing tool that allows mobile phone users to scan the code with their phone camera and automatically be sent to the URL of your choosing. Your phone would then give you the option of following the link, and if you click yes, you are led directly to that link on your phone's web browser.
While QR codes aren't really new, they are becoming more and more widely used. It used to be that you would only see the occasional QR code in a magazine ad. Now you see them painted on walls of stores, on envelopes for direct mail pieces, and on the sides of buses.
The advantages to a QR code is that you can track who links to your website by providing a unique URL. On just about any advertising or marketing platform, you can provide easy access to specific events, specials, or important information that you want to share. A QR code can link to a URL, text, phone number, or SMS.
So where do you get one of these nifty black and white boxes for your very own? You can create your own QR code for free at the QR Code Generator.
How cool is that?